I am M K Singh. I have 10 years' experience in the IT field. I am a Computer Hardware & Networking Engineer.
Basically I started my career as a Hardware Networking and currently work with PME Power Solutions India Limited.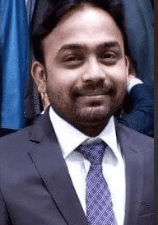 During this journey, I got the opportunity to work within different business domains i.e. Manufacturing, Call Center, Retailing, Healthcare, Education, etc. in India.
The challenges of working within an IT company and working as a part of a Non-IT business organization is completely different.
Specially in small and middle-level non-IT organizations has its own constraints while implementing IT infrastructure. These constraints arise due to multiple factors.
Big companies are financially strong and they can afford technologies at any cost. But, for small & mid-size company-wise full decisions are very important.
My intention of starting this blog site is to help such Peoples to share my IT related Experience with Technical and Non-Technical People.
In this blog, I will cover about totally Hardware & Networking Tutorials and Troubleshooting.
I will keep on posting articles, new ideas, views, opinions, and knowledge on this site on various topics to help non IT business organizations.
For more information about me & my Team, you can Visit my Contact, Us Page.