Hey! Do you want to know How to configure outlook for Gmail? Then follow this article.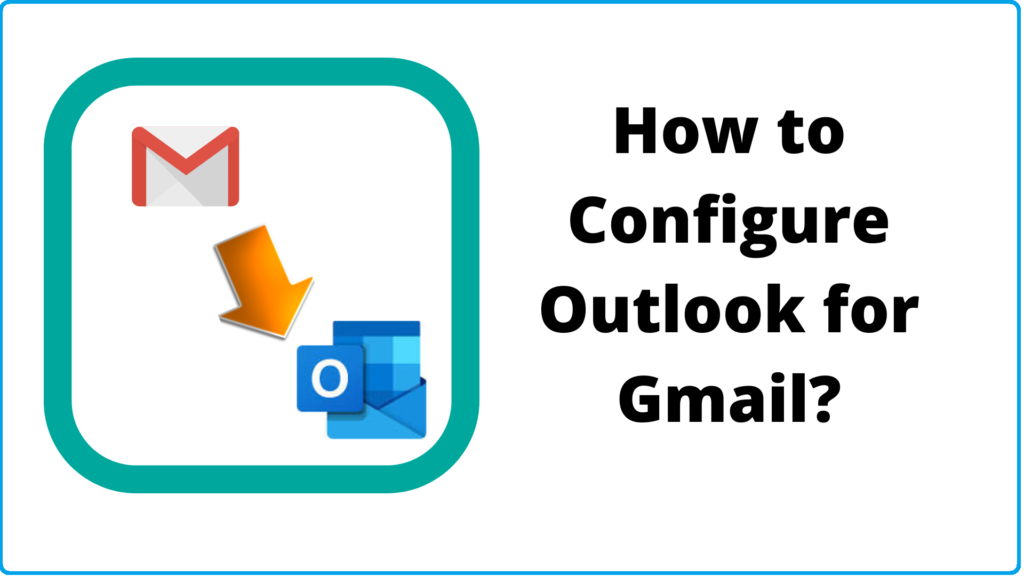 Gmail is one of the free web-based email services developed by Google. Gmail has above 1.5 billion active users. The main purpose for configuring Gmail on outlook is because some people have one or more accounts of email IDs on a different domain. Users Can access all the different domain Emails through a single outlook.
For configuring the Gmail accounts on the outlook you need to enable POP3 or IMAP Services in the Gmail account.
POP3 (Post Office Protocol), and IMAP (Internet Message Access Protocol) are used for incoming emails.
SMTP (Simple Mail Transfer Protocol) is used for sending emails.
Sign in to www.gmail.com give the username and password then log in.
2. Click on Setting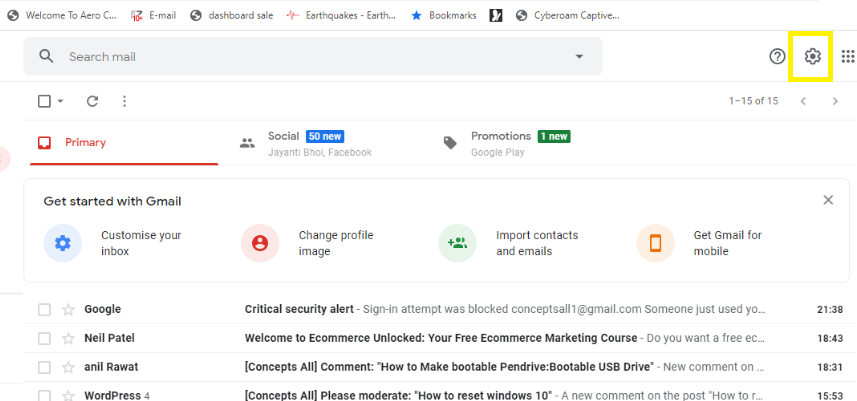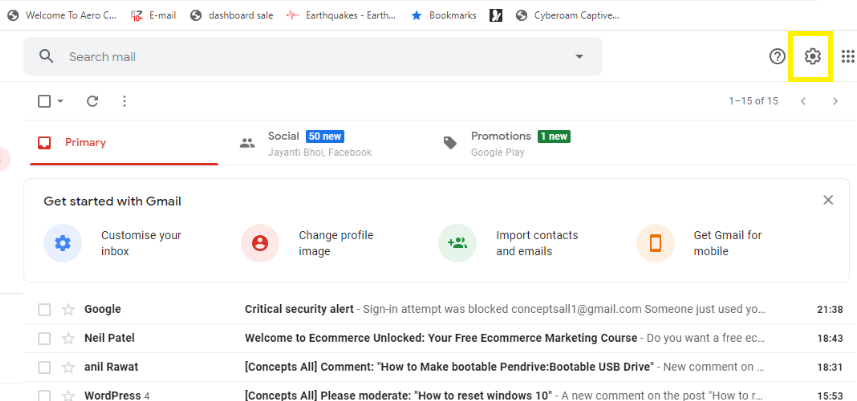 3. Click on See all settings


4. Click on Forwarding and POP/IMAP
5. You can Enable POP/IMAP from here depending on you.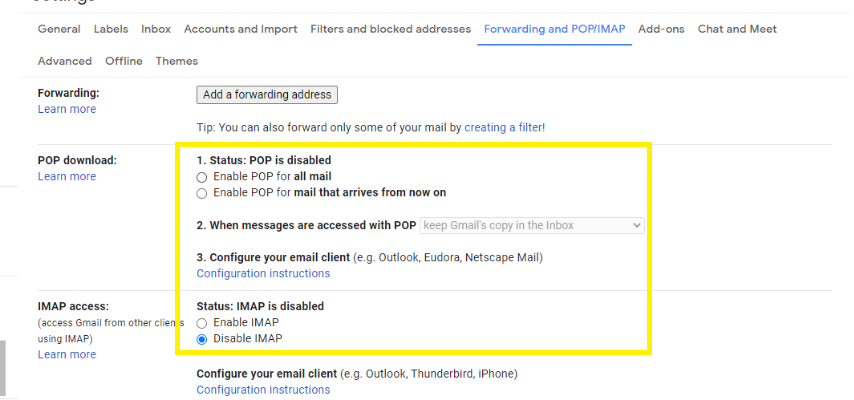 6. Then After Save and Exit.
Here is the Importance Port number for configuring the outlook.
IMAP port: 993
SMTP port for SSL:465 and for TLS: 587
How to configure outlook for Gmail on Outlook 365 2019/2016/2013/2010/2007?
Navigate to Run, Type outlook & hit enter.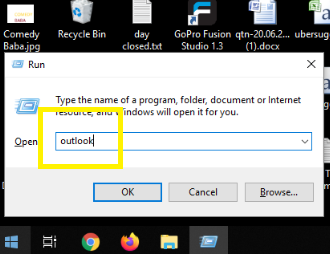 2. On Outlook Startup Page Click on Next.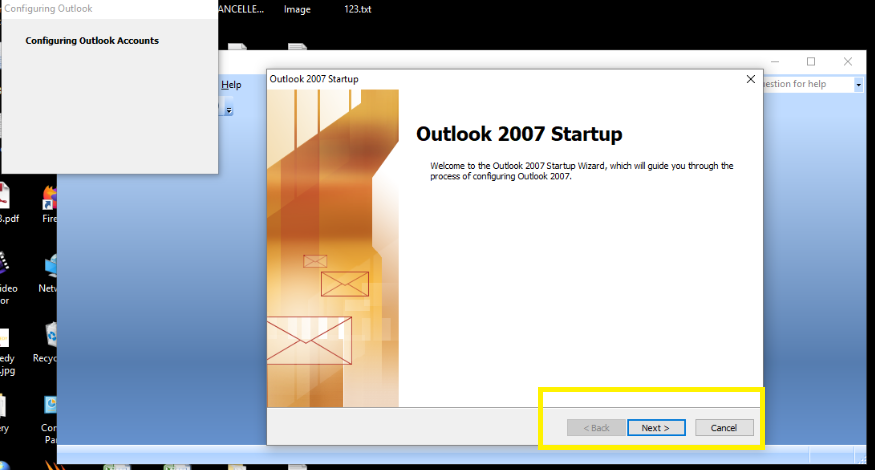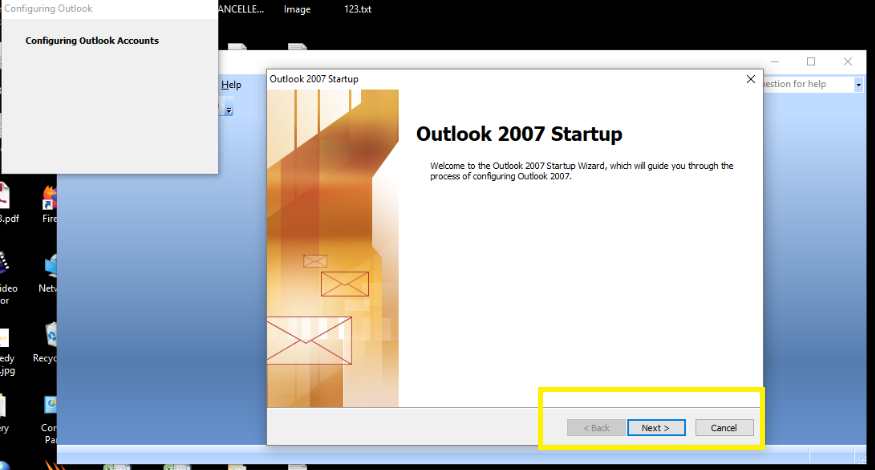 3. Next Screen (Account Configuration) select YES and click on Next.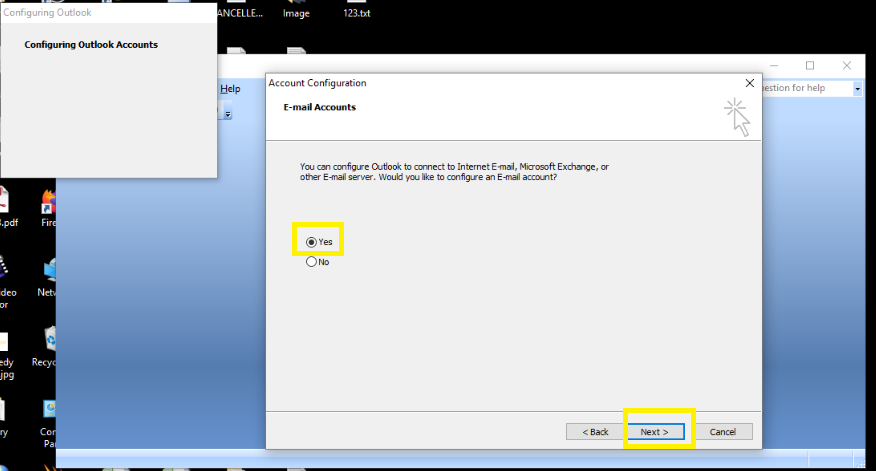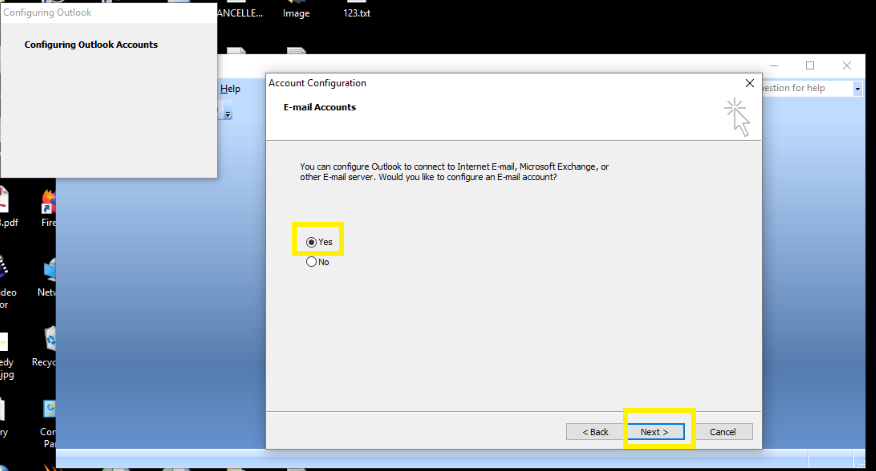 4. Next Screen (Add New E-mail Account) Select Manually configure Setting and click on Next.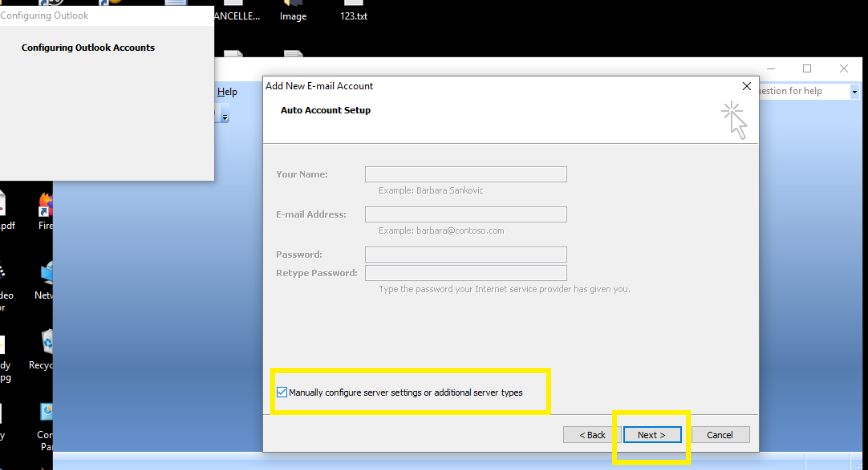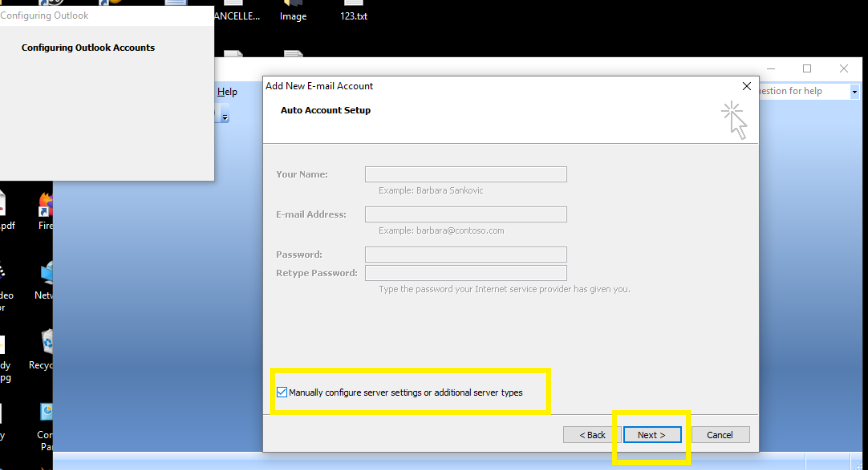 5 Next Screen (Choose Email Services ) Select Internet E-mail and click on Next.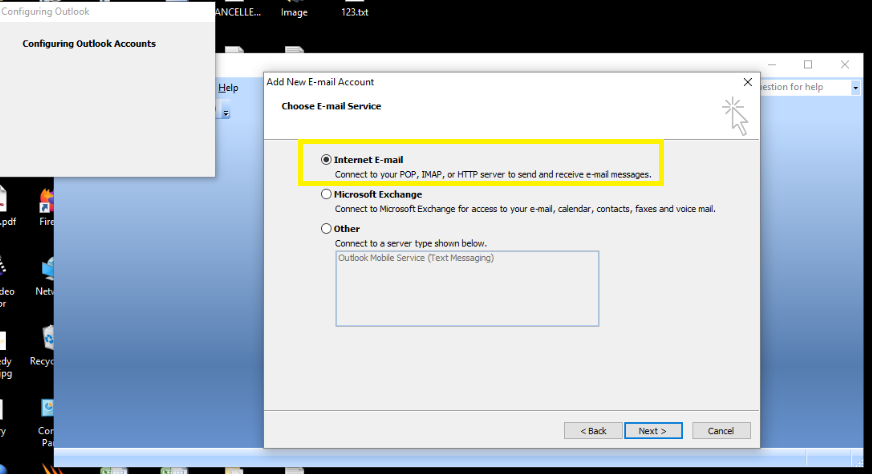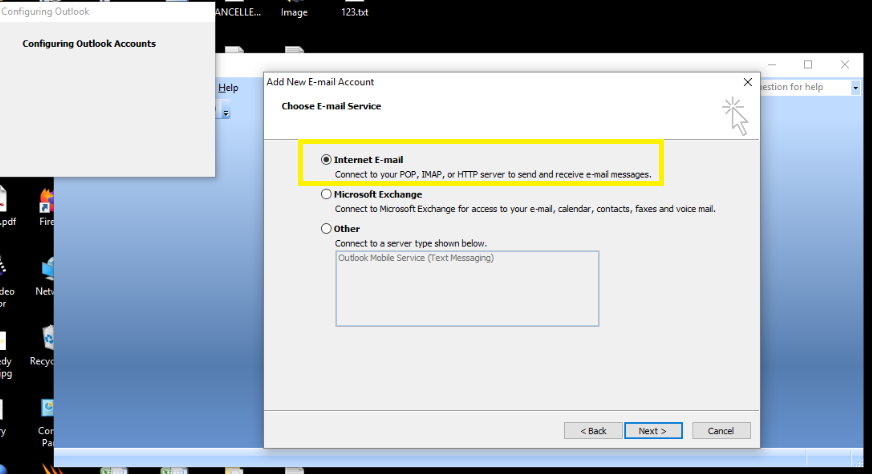 6. Next Screen (User Information) Fill your all the detail:-
Your Name:- Display Name
Email address, Server Information, Login Information
First Click on more Setting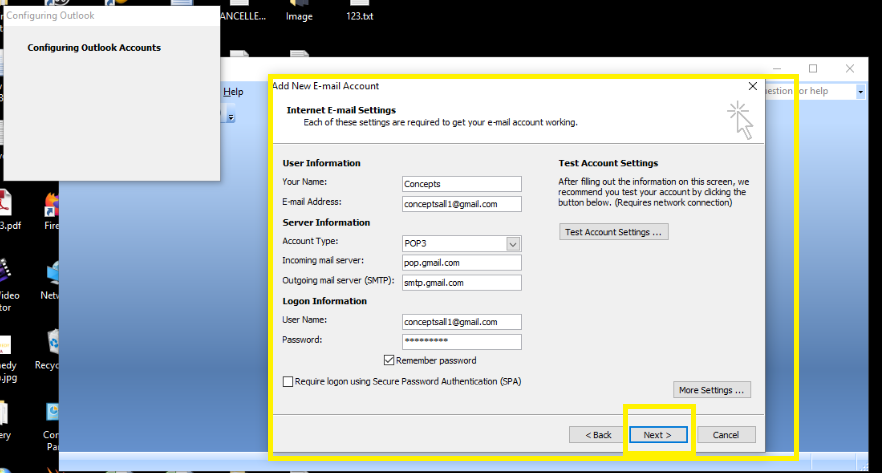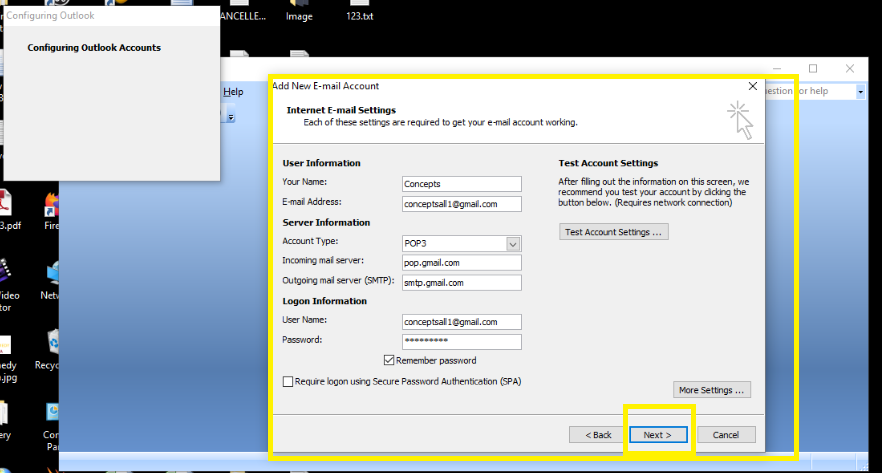 7. Click on the Outgoing Server Tab, Select My outgoing server (SMTP) requires authentication.
Click on OK.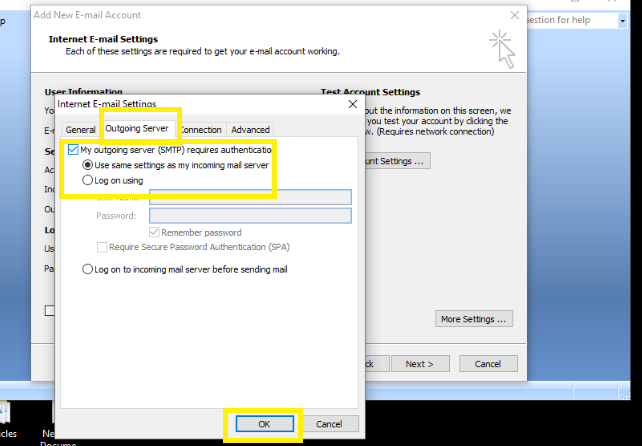 8. Click On Advanced Tab
You give server port numbers for the incoming and outgoing mail server and click on OK.
9. Next Screen (Congratulations for Email Configuration) Click On Finish.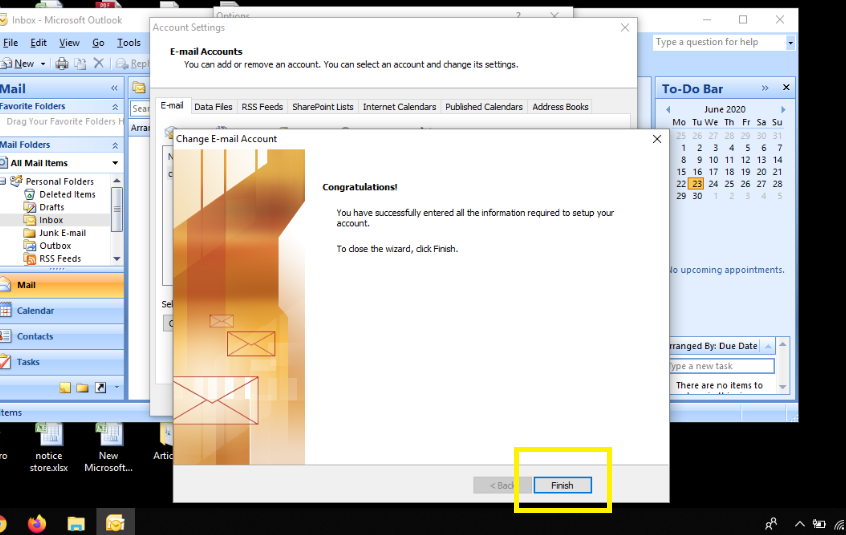 Click on the below buttons to know-
So, This is all about the "How to configure outlook for Gmail?" on Android Phones.
We hope that you like this Article and helpful for fixing your issue. So We will request this article with the users having the same issue.
You can also Join Us on Social Media Pages Like Facebook and Twitter.
How to share files from google drive?