Files share is concepts of distributing digital media information such as multimedia file,computer programs, documents from one locations anywhere in the world in within second. There are several method to transfer the file.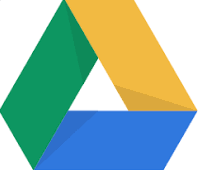 Google Drive
Google drive is one of the best platform such as file storage, file sharing and synchronization service developed by google. It's allow 15 GB of free space on server and also offer for paid plan such as 100 GB,200GB,1 TB or more.
Why should you share files from Google Drive?
Here is a few reasons why i like to use Google Drive.
Free Storage : It allows up to 15 GB Free cloud storage for create documents,share folders and files. You can get additional storage from paid plan.
Easy Organization: User can easily access all the files such as photo, Office Documents, Audio, Video from single points.
Close collaboration with Google Files and Social Network : Allows user to access Google Docs,Google Sheets,Google Slides,Google Forms, Google Drawing, Google My Maps, Google Sites and Google App Scripts from single points.
Google Drive allows to sharing the files , Documents, Images on Social Networks.
Security : This is one of the main reason for chosen Google Drive because it's used one of the best security form of Encryptions, when user store the data.
Open your Browser.
Click on link https://www.google.com/drive/
3. Click on Go to Drive.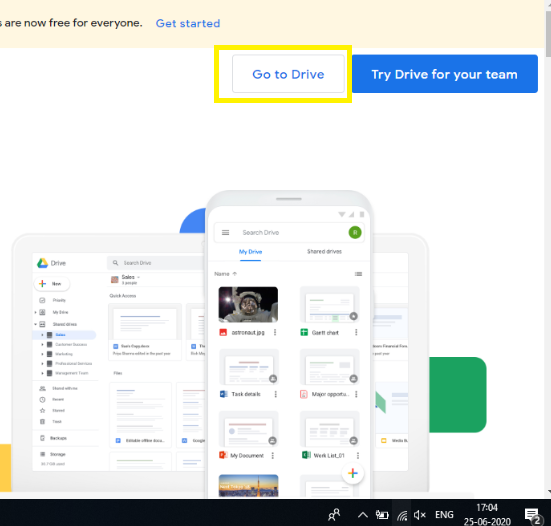 4. Enter here your Gmail Email address or register phone number.
Click on Next.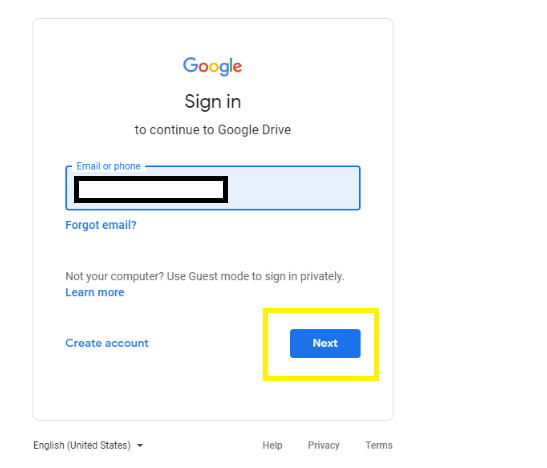 5. Enter here your Password.
Click on Next.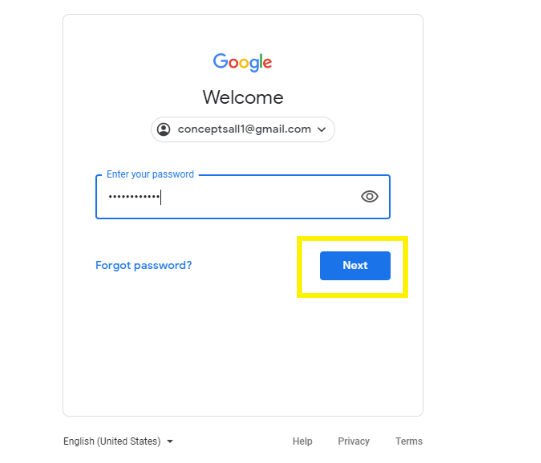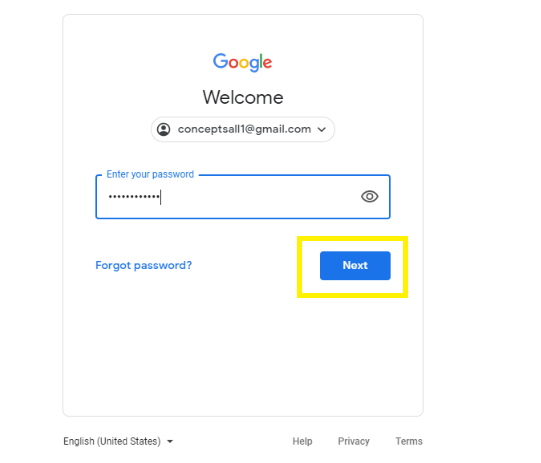 6. Left side on Top panel, Click on New (For Create Folder).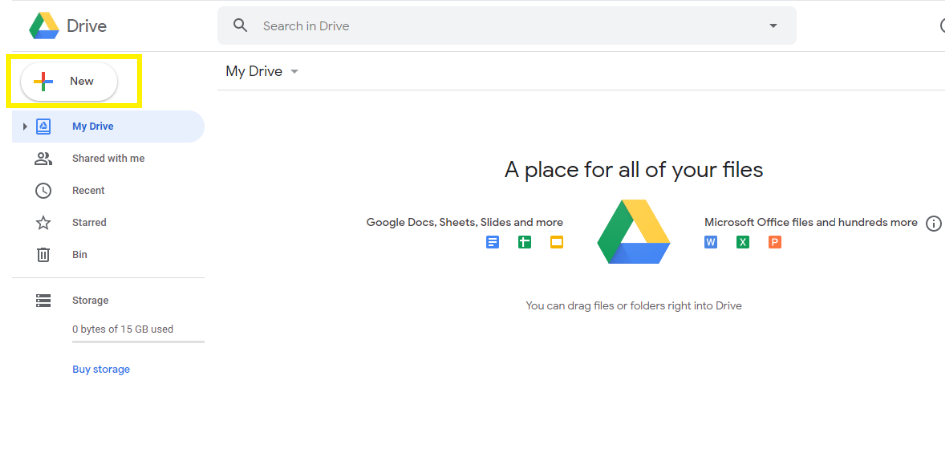 7. Type Folder Name.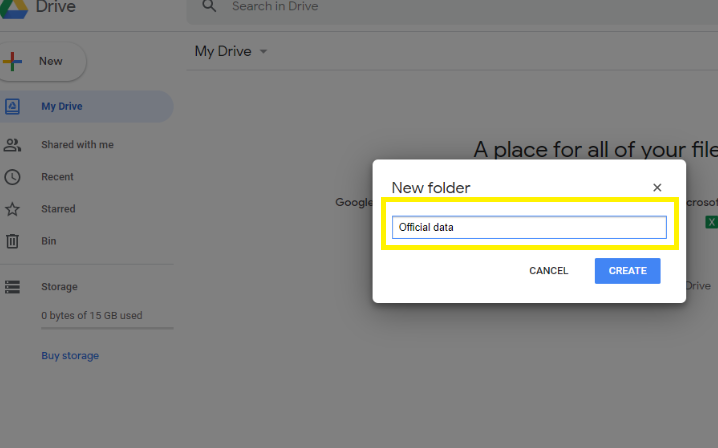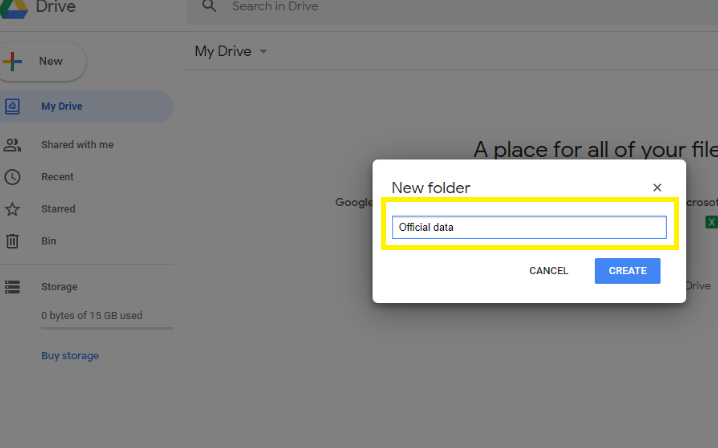 8. Click on Folder.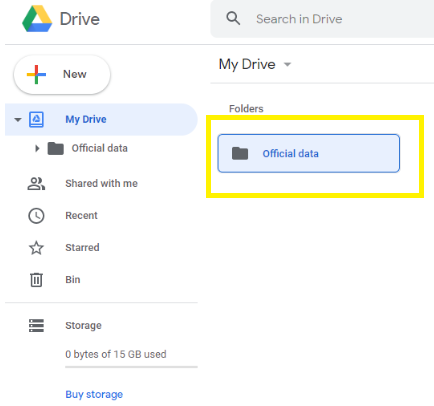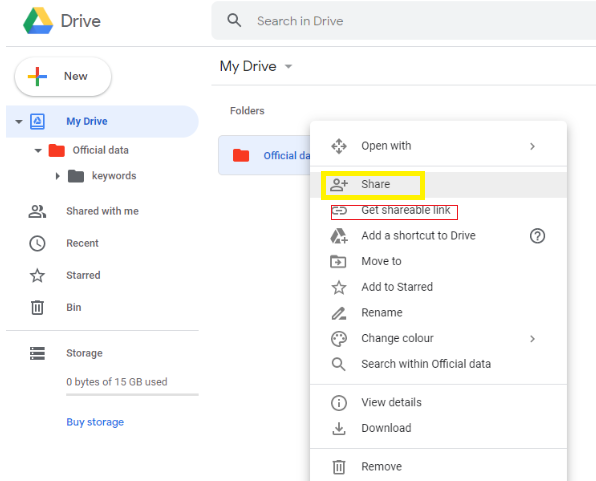 9. Drop Your Files in Folder.
10. Next Screen (Showing the status of Uploading).
Uploading process dependent on your file size and Internet speed.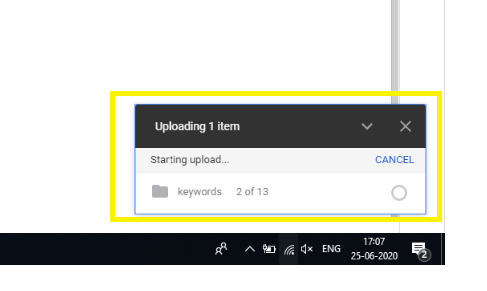 11. Right Click (on the folder) ,Select Share.
In Here, two options for share.
If you want to share your folder through directly from Google Drive, Click on Share.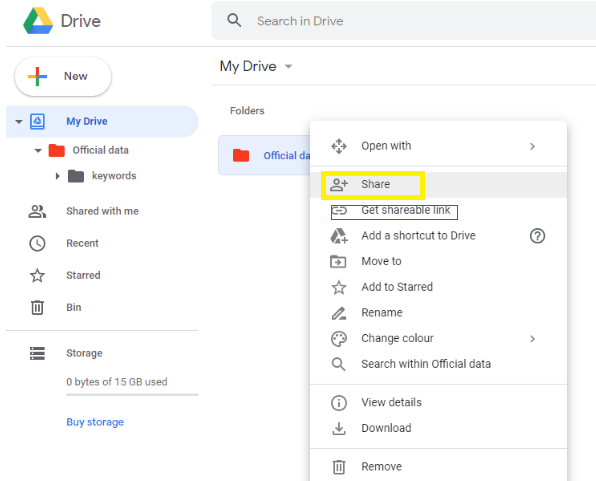 12. Type E-mail address of Receiver.
Then click on Done.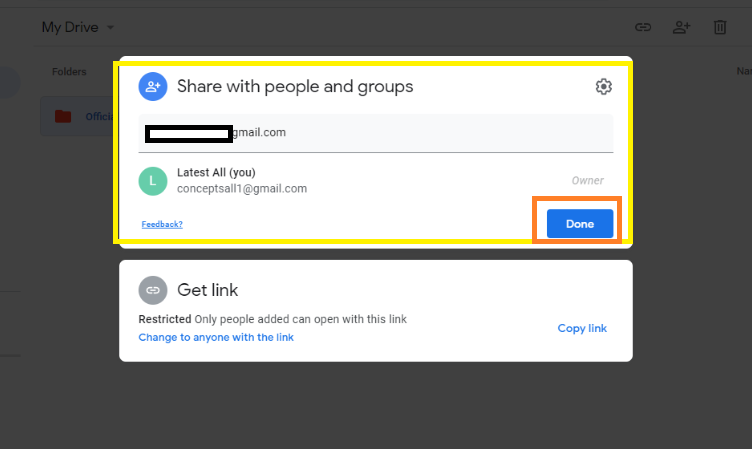 13 If you want to share your folder from different share point such as Email, WhatsApp, Messenger.
Then Right Click on Folder, select get Shareable link,
Copy the Link, and Paste on your requirement platform.
Click on Done.
Finish.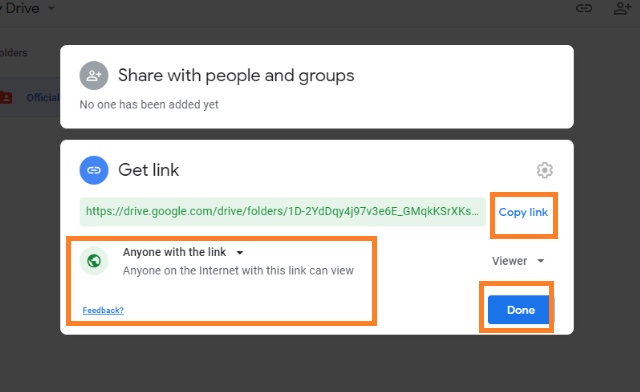 Also see
How to share files on onedrive?
Thanks for reading, please comment below about this blog.