If your Microphone not working on Windows 7, Windows 8, and Windows 10. You need to follow the below steps and resolved your problems.
Microphone is not working in Windows 10. How to Fix it?
A microphone is an input device used to record and store voice or any other sound into a computer, generally as a Wave file. It is also used for recording a narration in PowerPoint presentation.
Microphones generally used as a separate component for Desktops but can be seen as an integrated component in laptops. In the current scenario, we cannot be handled without a microphone because all the people want Video calls.
In Desktop or Laptop you can notice a special port in these computers or Laptops where a microphone can be connected. Microphone is commonly used in Video Conferencing, speech recognition programs, radio broadcasting, recording and sound amplifying systems.
Most modern laptops have internal microphones so you do not need to connect an external microphone or headset. Despite the popularity of microphones, many users experience problems with them such as microphones not recording sound, unable to use massager calls and other similar apps, etc.
This problem has become more challenging after the introduction of the Windows 10 Creators update. There are various reasons for microphone problems such as Internal or External such as incorrect drivers installed, issues with the Windows operating system, hardware problems, Settings Problems, etc.
If your external microphone not working then you need to cross-verify your Microphone to another Laptop. If your Microphone is working properly in another Laptop then you need to troubleshoot internally Microphones.
We are going to discuss all the internally troubleshooting of the Microphone you need to follow that process step by steps-
Common cause for microphone not working in Windows 10
There is an issue with your Microphone itself.
Cross verify your Audio Port.
Your Audio Driver is outdated or damaged.
The microphone device is disabled.
Your Microphone is muted.
The application you are using not recognized your microphone.
After identifying some of the possible causes of this error, it's time for us to start troubleshooting. Below are 5 methods you can use to fix when your microphone isn't working on a Windows 10 system.
1. Make sure your Microphone is not Muted
Ensure that your Microphone is not muted in Windows 10. You need to follow following steps-
Click on Start and select Settings.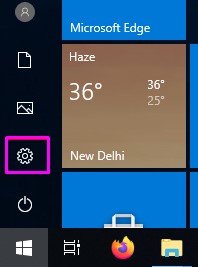 2. Click on Privacy (Windows Settings).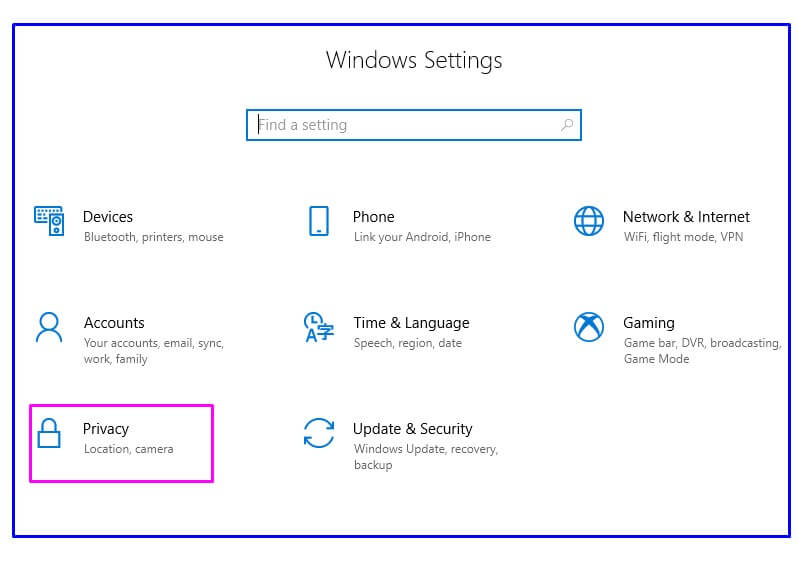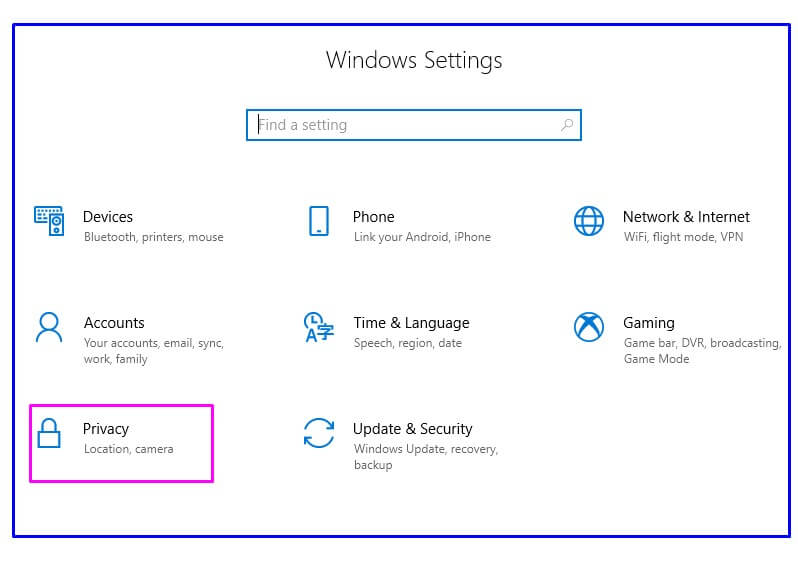 3. Click on Allow apps to access your microphone.
4. If your Microphone is not working on some selected apps for the same you need to enable the microphone on the selected app by trigger on.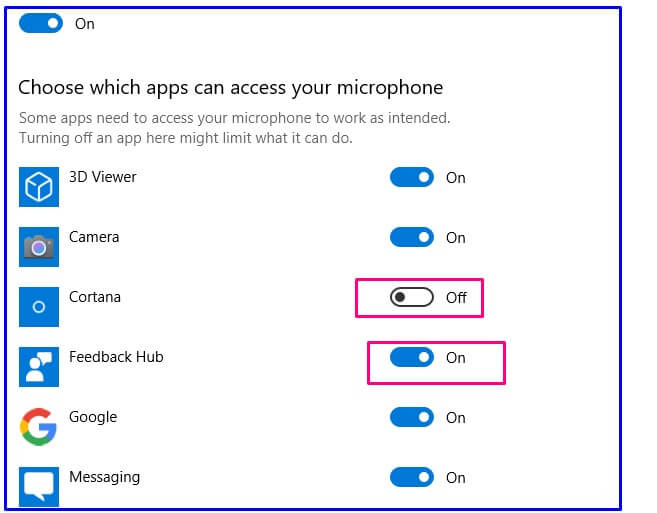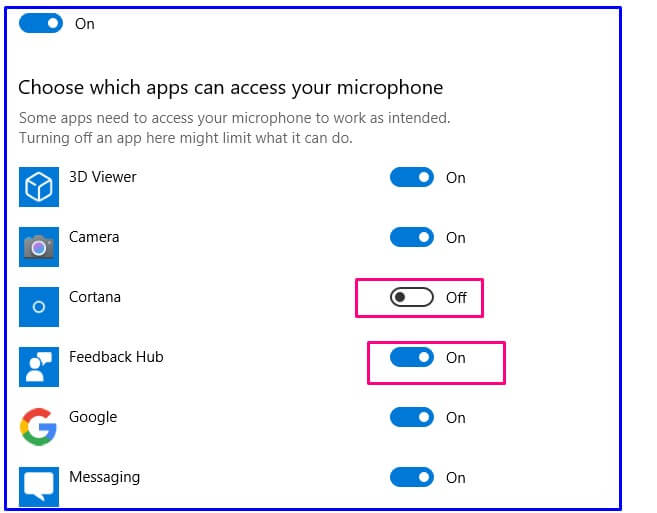 2. Set your Microphone is default Device
If you are using Bluetooth or other Microphone devices and your microphone not working that connected from laptops that you need to set your Microphone is the default Device.
For set Default Microphone is default Device following steps-
Press the Windows+R key and Type Control.
Double Click on Sound in Control panel.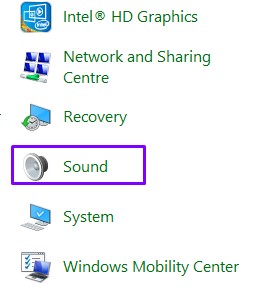 3. Click on Recording Tab, If you are using internal Microphone then you need to set Microphone is Default Device.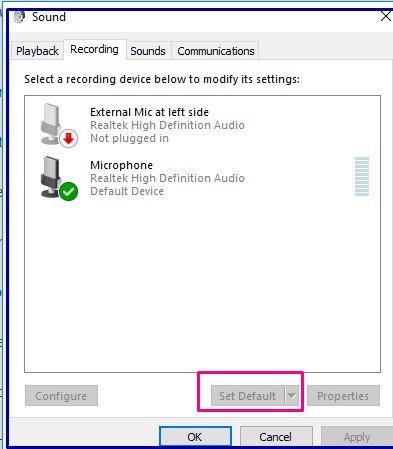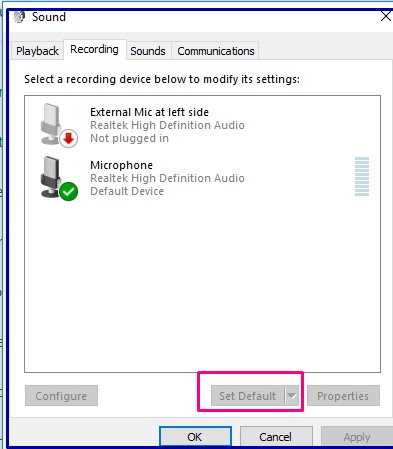 4. If you want to use External Device then right Click on Device and click on Set as Default and OK.
3. Restart Windows Audio Services
If your microphone not working in windows 10 or microphone not working in Windows 7, Windows 8. Sometimes Audio services have been disabled from any update reason so you need to restart Windows Audio services
For restart WIndows Services follow following steps-
Press the Windows+R key and type services.msc.
Scroll down, Right-click on Windows Audio, and Click on Restart.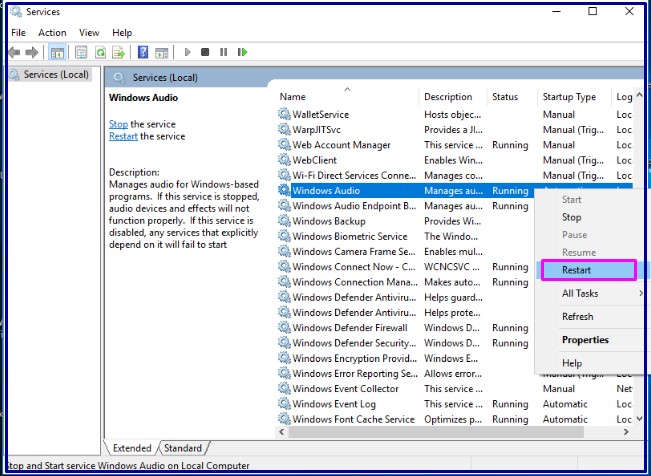 4. Run Windows Speech Troubleshooter
Troubleshooter is one of the best tool in Windows 10. Troubleshooters can find and fix many common problems such as Blue Screen, Bluetooth, Hardware and Device, Incoming Connections, Keyboard, Network Adapter, Power, Programs Compatibility Troubleshooter, Recording Audio, Search and Index, Shared Folder, etc.
For run Windows Speech Troubleshooter follow follwing steps-
Click on Start and select Settings.
Search Troubleshoot on Windows Settings and select Troubleshoot.
3. Click on Speech and run the troubleshooter.
4. After running the speech troubleshooter you confirmation of Fix troubleshooting Then click on OK and Closed.
5. Update Audio Driver
For Update Audio Driver you follow following steps-
Press (Windows + R) and type hdwwiz.cpl.
Expand the Categories of Sound Video and game controllers and locate an audio driver.
Right, Click on Audio drivers Click on Update Device.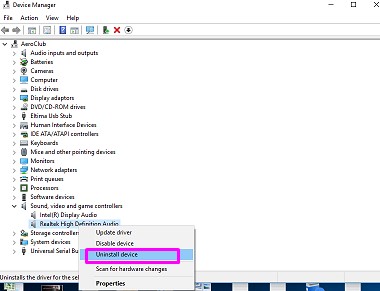 6. Restore your system using Restore points
System Restore Points is one of the best features of the Windows Operating system via you can restore your last Files and settings of Windows.
Note- If you are doing a system restore only your System settings effected not your documents and desktop data.
For Windows Restro you follow following steps-
1. Right Click on Computer and select Properties.
2. Click on Advanced system settings on Left panel.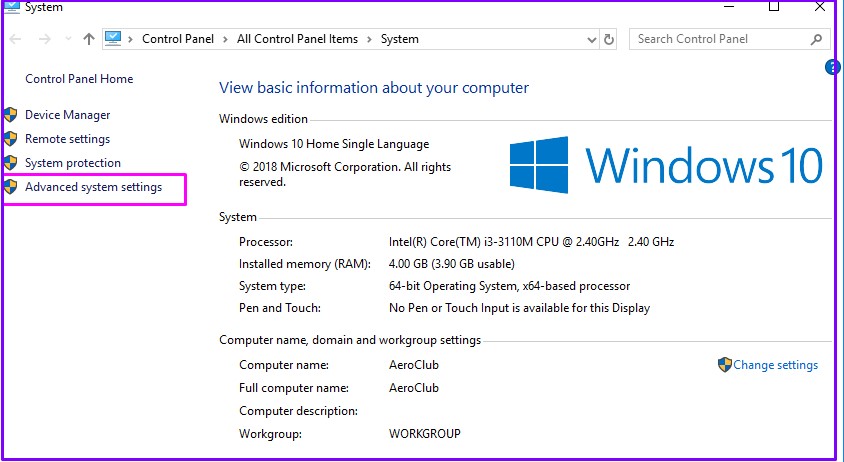 3. Select System Protection Tab and click on System Restore.
4. Click on Next( Restore system files and settings).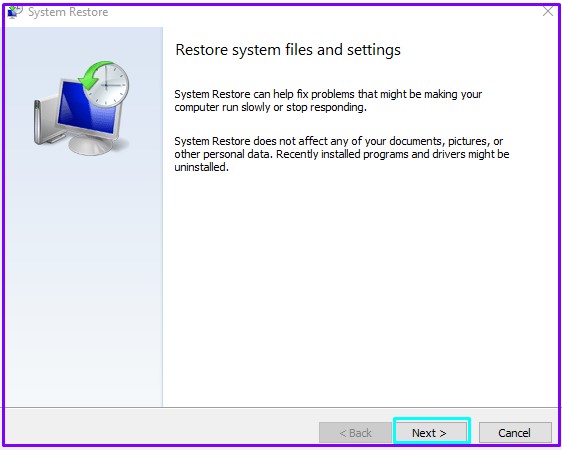 5. Select Restore Points and click on Next.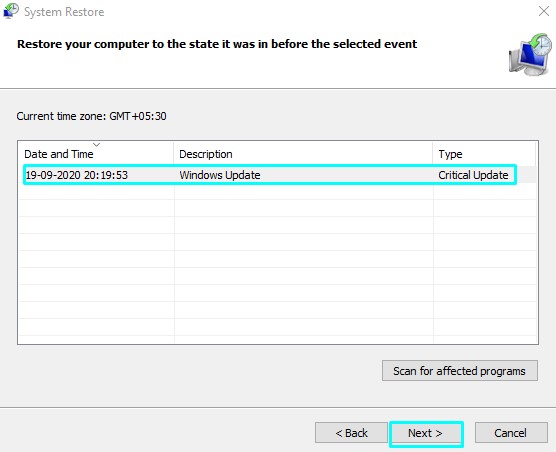 6. First your Close programs and and click on Finish.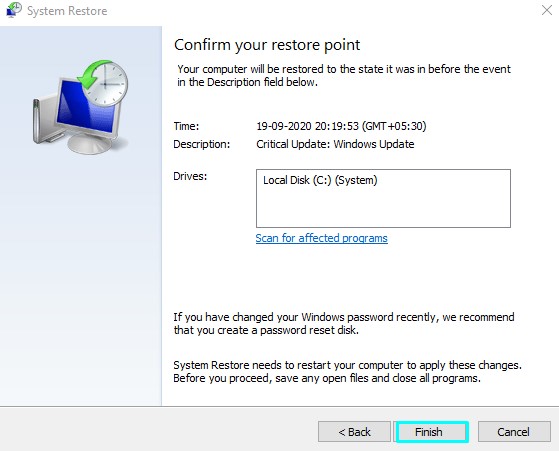 Now your concepts have been cleared about microphone not working. If you have any doubt and query please comments me.
Thanks for Reading, Have a Nice Day.
You May Also Read..