In this Article, We will Know How to Setup and Configure Tenda Wireless Router N301.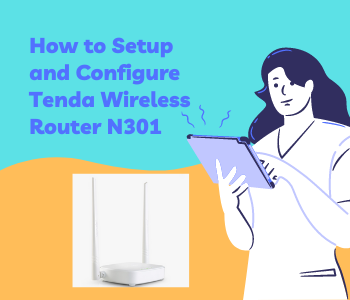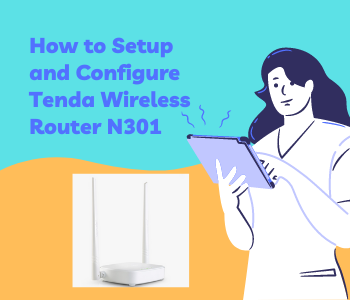 Tenda Wireless N301 Router:
Tenda N301 is one of the best and Popular WiFi Router that manufacture by Tenda Technology. Tenda N301 wireless router is designed to easy setup and more for Home users.
Tenda N301 Wifi Router complies with IEEE802.11n and also Provides a maximum of up to 300 MBPS speed. The N301 can also work as a client router to connect the ISP network wirelessly or uplink AP to share the Internet to every corner, eliminating the dead point.
Tenda N301 Operating Mode–
Tenda N301 can configure for Operate in four Mode such as-
Router– In this Mode Router can Connect to the ISP. In this Router similar to another router you can configure such as PPPoE(This type is applicable if you have a user name and password for setting up a broadband dial-up connection), Dynamic IP Address, and Static IP address.
WISP– In this mode, the router extends the WiFi signals of ISPs like CMCC, China Unicom, and ChinaNet.
Universal Repeater- In this mode, the router can extend any WiFi signals.
AP– In this mode, the router functions as an AP, which is often used for wireless network coverage in hotels and SMEs.
Before Configuration of Tenda New Router N301, you need to know about the available port on the Router. N301 Tenda have Similar Port such as-
Power Port.
1 WAN Port.
3 LAN Ports.
WPS/RST Switch.

How to Setup and Configure Tenda Wireless Router N301?
For Setup and Configure Tenda New Wireless Router N301 you need to Follow These easy steps-
Connect WiFi to PC or Laptop.
Open Bowser and Type 192.168.0.1 on the address bar(You can see Default IP Address of Router on Back panel of Router).
3. Router Screen Appears Default User Admin , type Password Admin and Press Enter.
4. Click on Internet Settings, If you have broadband connection then type Username and Password.
If you are using in office and Using DHCP server the select DHCP, If you have an IP range such as Public or Private then click on Static IP address.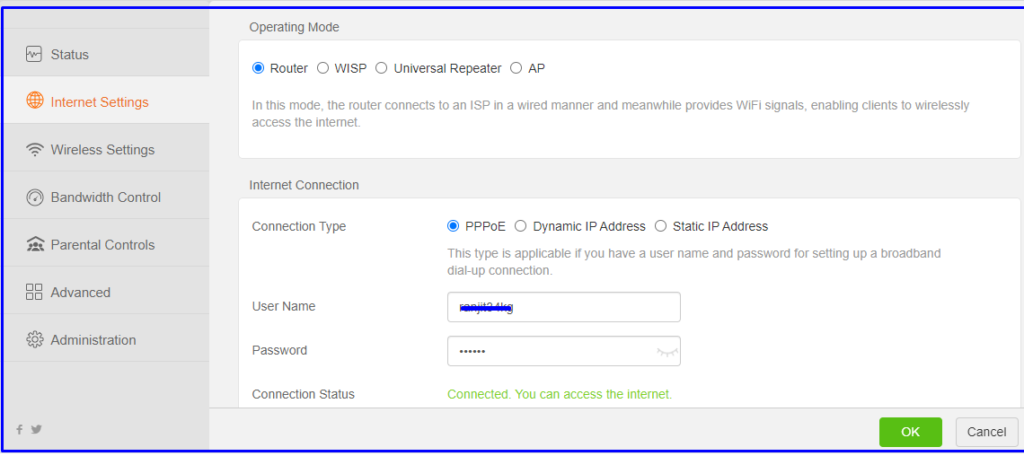 5. Click on OK.
6. For Set WiFi Password, Click on Wireless Settings
WiFi name- Type WiFi Name.
Security Mode: Select WPA/WPA2-PSK-Mixed.
WiFi Password: Type Password
and Click on OK.
FAQ: Setup and Configure Tenda Wireless Router
6.How can I reset my Tenda WiFirouter N301?
1. Turn on the Router.
2. Press WPS/RST button and hold for at least 7-8 seconds.
3. The device is automatically restarted.
4. Default settings have been restored.