In this article, we will know How to Fix Epson Printer is Offline or Pause on Windows environments such as Windows 10, Windows 8, Windows 7. If you want to know about how to change Epson Printer status offline to Online.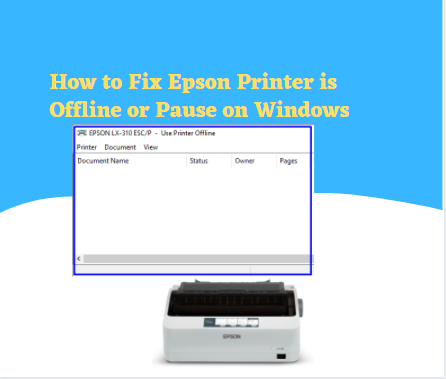 How can I change Epson Printer status Offline to Online?
To change Epson Printer Status Offline to Online or Epson Printer is showing Offline or Pause status on Windows 10.
Verify your Hardware Configuration:
This is basic steps if you are using Epson Printer from USB cable or on Network Printer. You should verify your printer should be connected properly. The Following hardware reason may be occurs while getting Epson Printer status is showing offline or Pause.
Printer should be Power On.
Properly connected From PCs.
Replace USB or PIN connected Cable.
Restart the Epson Printer.
2. Changing the status of Printer:
To changing the status offline to Online follow these easy steps-
Navigate to Run. Type Control and press enter.
Click on Devices and Printers.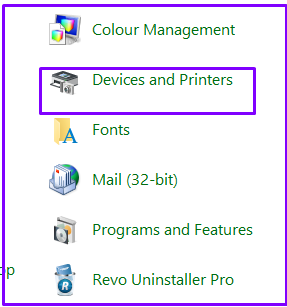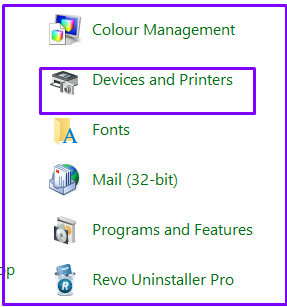 3. Right Click on Printer and Click on "See what's printing".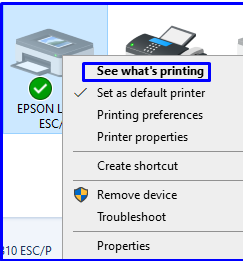 4. If any Printing is Pending then should clear all the Pending Printing .
5. Click on Printer Tab and Uncheck from "Use Printer Offline".
6. Now you can see that the Printer status has been changed.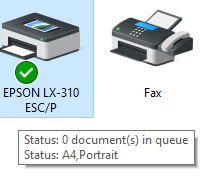 7. Finish.
Video Tutorial: How to Fix Epson Printer is Offline or Pause status on Windows?
So, This is all about the "Epson Printer is Offline or Pause". Please comments on this article. if you have any doubts and queries please Comments to us.
We hope that you like this article and helpful in solving Epson Printer is Offline or Pause. You can also Join Us from Social Media Pages Like Facebook and Twitter.