If you are getting the error "unexpected kernel mode trap" on Windows 10, 8. You should read this blog for solving the issue in from 9 ways.
What is Unexpected Kernel Mode Trap & cause of unexpected kernel Mode?
An Unexpected kernel mode Trap is one of the BSOD (Blue Screen of Death) error that generated by CPU as form by trap and kernel did not catch the trap.
A trap could also be a bound trap, where it's an exception that the kernel doesn't have permission to catch the CPU trap. Unexpected Kernal Mode trap generated due to double fault occurs while solving the current trap and at the same time generated another trap.
The main cause of unexpected kernel mode that the CPU generated the condition that Kernel not allowed to executed or catch and at the same time CPU generates another trap that condition generates unexpected error by kernel mode.
Root cause of unexpected kernel mode trap
Hardware:- In hardware, It may be a problem in RAM. If you are using together 2-3 RAM then advise replace RAM or check RAM status from Memory Diagnostics Tools.
Software:- Maximum this case of belongs from software, It may be Driver Outdated or corrupted, Windows Update issue, Firmware issue, Memory Caching issue, etc.
Now we are going to troubleshoot the issue from different 9 ways that can be useful for fix unexpected kernel mode trap issues.
How to fix Unexpected kernel mode trap on Windows 10?
If you are facing this error or issue on Windows 10, Windows 8, and Windows 7. You can refer to the following content that helpful for solving the issue.
1. Removed External Devices
If your computer is connected from external devices such as a Printer, Camera, Pinelab Machine, etc. For some time being, you removed that device and observer that you are getting error or not.
Some time external devices also create the problem may be cable faulty, Driver Outdated, or update issue. So we will advise that removed external device and checked.
2. Test RAM using Memory Diagnostic Tool
If you want to cross-verify that your RAM is working fine or not. For the same, you can use the Memory Diagnostic tool that is too useful to give the status of RAM.
For Test RAM using Memory Diagnostics tools follow following steps-
Navigate To Star Menu, Type Memory and select Windows Memory Diagnostic.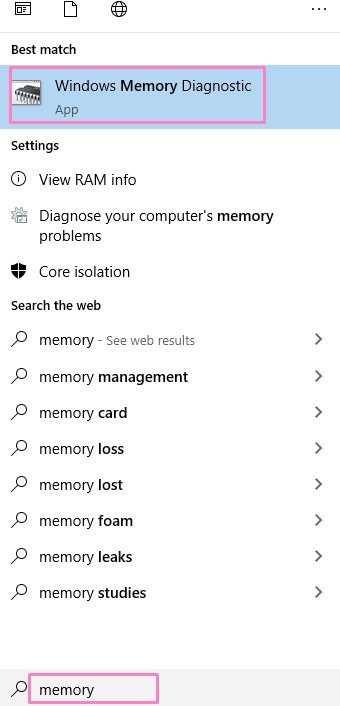 2. Click on Restart now and Check for Problems.
3. Memory Diagnostics tools use two steps for testing Your Memory then after you received the status after restart your computer.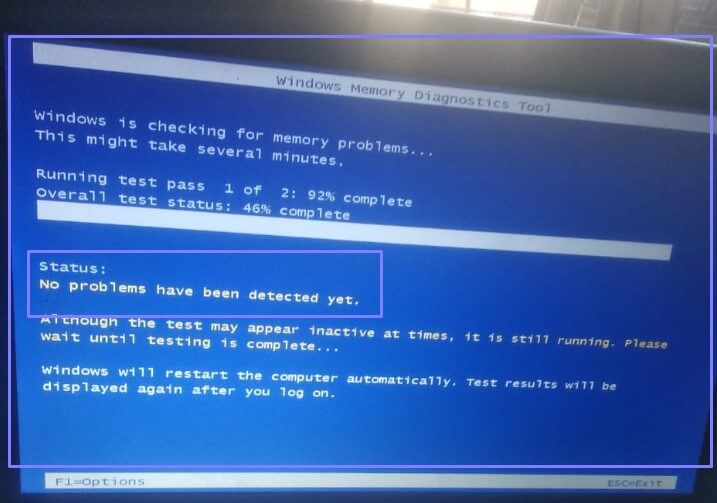 3. Disable Overclocking and Memory Caching
Sometime Overclocking and Memory Caching also can create issue of unexpected kernel mode trap. So you should disable your Overclocking and Memory Caching from BIOS (Basic Input Output System).
Follow following steps Disable Overclocking and Memory Caching–
For entering BIOS dependent on Your manufacturing brand Laptop. There is a list of top barand entering the BIOS setup-
Acer Enter Bios: Press F2 For Laptop or Press Del for Desktop.
HP Enter BIOS : Press F10, F6
Dell Enter Bios : Press F2
Samsung Enter Bios : Press F2
Lenovo Enter BIOS: Press F1
MI enter Bios setup: F12
Open the BIOS setup By pressing F2 or Del Key.
Navigate To Advanced Menu.
Press F5 and select Cache Menu and Press Enter.
Save the setting by Press F10 and Y.
4. Windows Update Upto Date
Windows Update provides the package of security and bug related update both hardware and software. Windows Update can be useful for the fix unexpected kernel mode trap.
For windows Update follwo follwing steps-
Click on the Start button and select Settings.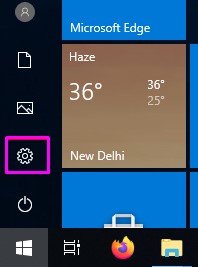 2. Click on Update and Security (Windows Settings).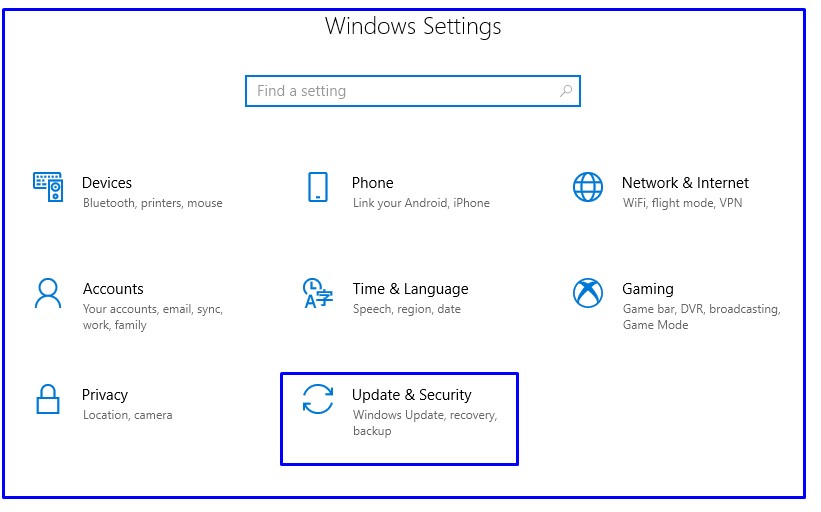 3. Click on Check for Updates(Windows Update).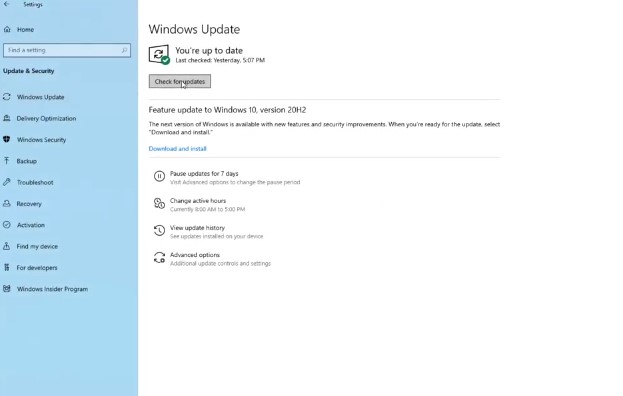 4. If any update then Install Update between update It will restart your computer.
Run Hardware and Device Troubleshooter
Hardware and device Troubleshoot used to find the problem of hardware and resolve. Unexpected Kernel mode also related to hardware, so we will try to resolve the issue using Hardware and Device Troubleshooter-
For using Hardware and device troubleshooter follow following steps-
Navigate to start Menu and type troubleshoot.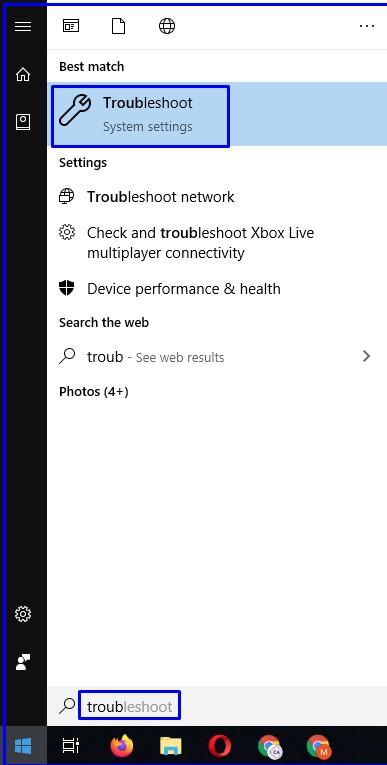 2. Scroll Down and Click on Hardware and Device.
Now Click on Run the troubleshooter.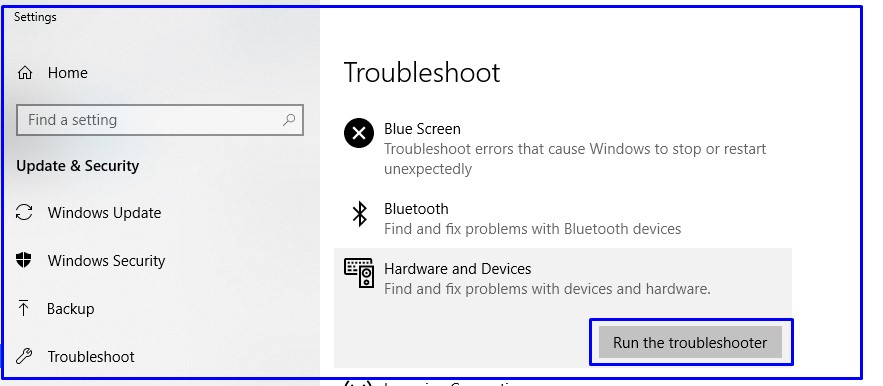 3. Automatically scan and Find the Hardware error and update.
4. Restart Computer.
6. Update Driver
Earlier already discuss that may be problem in driver also for Update driver follow Following Steps-
Press (Windows + R) and type hdwwiz.cpl.
Scan driver if any problematic Driver then Update the drive.
Right, Click on Device, Click on Update Driver.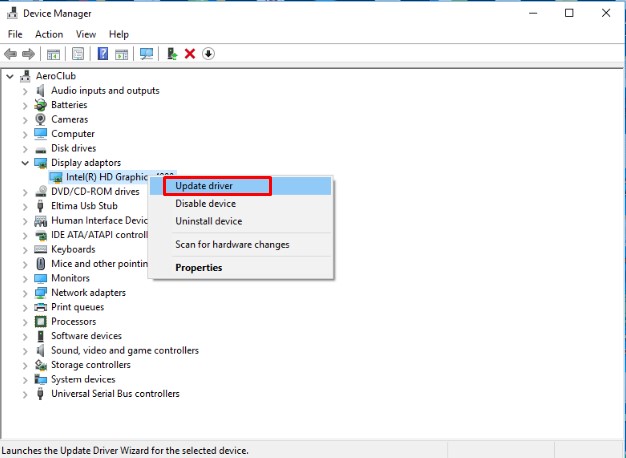 7. Replace RAM or Change Socket
In hardware sections this issue unexpected kernel mode trap due to RAM. if you have another socker on Board you can changed the RAM slot or clean the RAM and RAM socket.
Hopefully, your issue has been resolved from the above steps. If you have any doubts and query please free us comments me.
Thanks For Reading, Have a Nice Day
You may also Read…